Waxing Gibbous Moon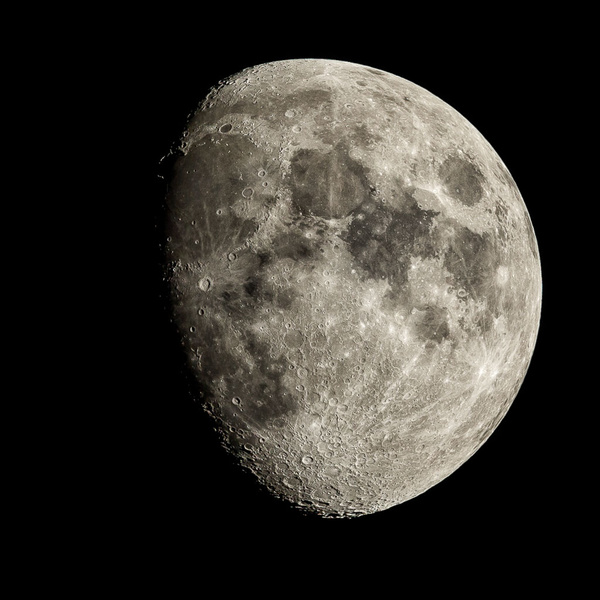 Waxing Gibbous Moon 78%.
The Garden.
6th April 2017.

Canon 1Dx + 600mm f4 Lens + 1.4TC.
F7.1, 1/500sec, iso 320.

The Moon today is in a Waxing Gibbous phase. This phase is when the moon is more than 50% illuminated but not yet a Full Moon. The word Gibbous first appeared in the 14th century and has it's roots in the Latin word "gibbosus" meaning humpbacked.